Projects
SMiLE
Smart Last Mile Logistics
March 2018 to March 2021
Sven Ihde, Luise Pufahl, Mathias Weske
Objective
The success of online shopping combined with the convenience of home delivery leads to massive congestion in cities. CEP (Courier-Express-Parcels) service provider have increasing cost and service pressure, especially in the last mile parcel delivery. The most pressing issue is the failed delivery of parcel during to mismatches between the working hours of CEP and the availability of customers at home. With the advance of digitalization and the possibility of analyzing data in real-time, new options for the delivery of parcels are enabled. The goal of the project is to create a white-label platform that combines solution from multiple fields, e.g. crowd logistics, car delivery and personalized home delivery. On top of that we incorporate an optimization to enable the shared use of resources (e.g. vehicles,driver,depots), which in turn counters congestion in cities as well as linking rural regions.
Specifics
PCM
Production Case Management
January 2014 to January 2018
Marcin Hewelt, Andreas Meyer, Nico Herzberg, Mathias Weske
Objective
The project targets on an approach catering for (1) flexible process management including run-time adaptations and corresponding change management as well as (2) process variant management. Thereby, we aim at support on design-time and run-time level. Especially for the latter, we analyze the interplay of processes, events, and rules and incorporate these findings into a combined execution of business processes.
Specifics
Project partner: Bosch Software Innovations GmbH
GET Service
Green European Transportation
October 2012 to September 2015
Anne Baumgrass, Andreas Meyer, Marian Pufahl, Mathias Weske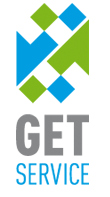 Objective
The GET Service platform provides transportation planners with the means to plan transportation routes more efficiently and to respond quickly to unexpected events during transportation. In this project, BPT is responsible for event processing and its correlation to processes. Using the UNICORN platform, we are able to increase the transparency of transportations as well as improve the detection and visualisation of events' impacts (e.g., delays or disruption of transportation). In general, GET Service connects to existing transportation management systems, provides novel planning algorithms, and improves systems' and algorithms' performance by enabling sharing of selected information and events, advanced planning and advanced transportation management.
Specifics