Open Source Modeling Platform
Oryx editor
Oryx is a web-based, extensible modeling platform, licensed under open source terms. With Oryx, you can create diagrams in many different modeling languages and share them with your partners, colleagues and friends. The system is available at a Google code repository that can be used and extended. Signavio has also provided a small-footprint version of the system with a file system backend, called Signavio Core Components. This software is much easier to configure and extend. Therefore we recommend to use the Signavio Core Components as basis for extensions.
In an effort to establish the BPM Academic Initiative as the central hub for teaching and research in business process management and to avoid redundant work, the Oryx online service will be discontinued from September 30, 2011.
As of September 1 you cannot create or update any models, but view them. Interested parties from academia and from research projects are invited to join the BPM Academic Initiative free of charge. More information can be found at http://bpt.hpi.uni-potsdam.de/BPMAcademicInitiative
Research Prototypes
This section presents research prototypes and applications where Oryx or Signavio Core Components has been used as part of academic research. If you are using either of these systems in your research, we'd like to know about it. Please get in contact with the project manager.
suprimeIntelligent Management and Usage of Processes and Services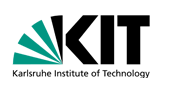 Within the research group of Prof. Dr. Rudi Studer at the Karlsruhe Institute of Technology (KIT), the focus of the suprime project is on Intelligent Management and Usage of Semantic Processes and Services. We are developing methods and tools for scalable search for required Web service and process descriptions, composition of multi party processes to achieve intelligent value added processes as well as automated execution of such complex processes despite heterogeneities at different levels.
processWave.orgLive Collaboration for Process Modeling
The processWave.org Editor is a graphical modeling editor that allows multiple people to create and edit diagrams at the same time. It uses the source code of Oryx, an open source modeling platform, and currently supports six modeling languages from the Business Process and Software modeling area:
The Business Process Modeling Notation (BPMN) and its subset Simple BPMN,
Unified Modeling Language (UML) class diagrams,
Fundamental Modeling Concepts (FMC),
Event-Driven Process Chains (EPC), and
Petrinets.
SiVeImproving Traffic Infrastructure Security
SiVe (a German acronym that stands for "security improvement of traffic infrastructures") is a joint project of EADS, Munich Airport, Fraunhofer ALI, Technical University of Munich, ckc AG, and Bauhaus Luftfahrt. Lead by EADS, SiVe strives to model, simulate, and eventually improve scenarios that address aviation security.
Oryx is used to capture core processes of Munich Airport as a basis to identify relevant scenarios and to simulate security measures as they are being developed.
Business Process Services PortalAnalyze and obtain insight into your business processes
The Business Process Services Portal makes business processes more actionable and reduces the entrance barrier for tool developers in adopting novel process-related technologies. The Business Process Services Portal makes several process-related web services available in a tool-independent manner, relying on REST technology and making use of the BPMN 2.0 standard. The current set of services includes for example the hierarchical decomposition, control flow analysis, layout, comparison, simulation, and summary of business processes. The provisioning as services makes it easy for third party tools to include and further compose the technologies based on their needs. In addition, a portal providing a web-based graphical user interface helps human users to explore and familiarize themselves with the services.